Volunteering
The Charles Sturt Memorial Museum Trust is managed and operated by Volunteers.
We are welcoming of new volunteers to the operations. An interest in history, local heritage and a bit of organising is all you need to join in. The house is open for guided tours on FIRST and THIRD Sundays each month (unless this falls on Christmas Day) from 2pm until 5pm.
Group tours with or without morning and afternoon teas are by appointment and advanced bookings are always made. Hire of the grounds or venues also require advanced booking. This ensures that volunteers can be approached to help set up and pack up for bookings.
Hosting
We need people able to act as welcomers and caretakers when we have visitors, hirers and groups in the Visitor Centre and grounds. You could help out once a week or once a month in the Visitor centre to be constructed during 2022.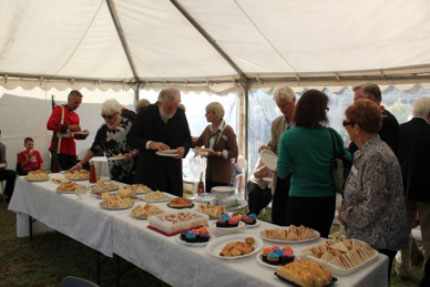 Tour Guiding
Guided tours of the house occur on the first and third Sunday afternoons, or by arrangement with groups and organisations during the week. Guides show people through the house and galleries and sometimes the garden. They describe and explain the life and times of Captain Charles Sturt and his family as well as the more recent history of restoration of the house and introduce visitors to the exhibition in the galleries. You could help out on some Sundays or for weekday tour groups. A guiding script is available to assist you in the fundamentals of tour guiding and to familiarize you with the  history of The Grange.